[1 Hit] Regal Ancestral Spirit RL1+0 Zwei Only - Elden Ring Challenge Run
170
11
15
22.09.2022
188614
2090
83
03.10.2021
CA
So close to a hitless, only took one tick from a heal. I actually quite enjoy this boss, but not for the gameplay. Rennala, Elden Beast, and Ancestral Spirit are all on the same tier for me where I find it a relaxing experience with a banger OST and good sound design to vibe too and cool particles to looks at. That is until I try to hitless him and I have to iframe that fking goat roll. Good look doing that shit consistently with everything on the line. Streamed live on twitch: 🤍🤍twitch.tv/lupineos Come hang with the gang. This is from my infamous "Suck it Anderson" Elden Ring challenge run. I always nickname runs so they aren't such a mouthful, but basically it's a Zweihander only, RL1+0 build. The point of this run is for me to have fun mastering the bosses while showing that anyone with two eyeballs and a heartbeat can learn the bosses, and to show that colossal weapons are better now than they have ever been. The posture system is a better incentive to playing aggressive than the rally system ever was tbh. Timestamps 0:00 Time to Vibe 4:17 My 1 Hit #eldenring #challengerun #soulsborne
Кадры из видео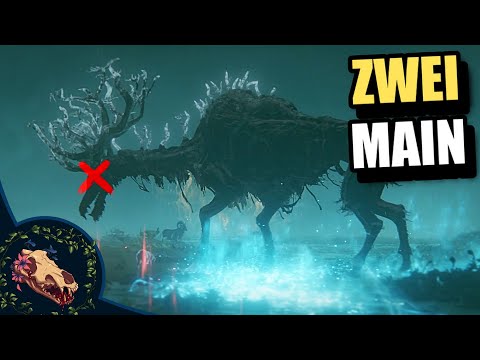 Комментарии пользователей:
Enmanuel Tejada Asencio
2022-09-22 19:28:23
I was fighting Malekith yesterday (God, I love that character and that boss), and I was thinking how will you tackle him. I smashed him with Death Poke' R2 and L2, so I'm curious about your playstyle.

Btw, yeah Ancestral Deer should have more health. We kill the poor bastard too fast.
Killamajigg
2022-09-22 18:16:09
Oh he rollin'
Raafey Ali Khan
2022-09-22 16:32:25
they did this boss dirty giving it such little health lmao. I understand its actual hp is way more cause of hhis heal but people just dps too hard.
Deogracias
2022-09-11 00:40:32
"another goat? Eat my ass!" LupineOs 2022