MUGEN: Varo_Hades' PotS-Styled Characters
256
7
13
23.06.2022
35027
141
89
14.09.2020
PH
After Thentavius and Dissidia made a video of them, people are started to fight these "quality" PotS-styled characters (like Watcher, Tristan, etc.) even with their multiple errors. And there's an "edited" version of Iron Man by Shin Maker, that made him even worse. Player vs AI Characters I used: Cirno by RicePigeon, Edited by Mr. Giang Kizuna Akari by ria-coarst Akatsuki by Miktia Stages: Death Valley (Starry) by PotS MvC2 Airship (Night) by EXShadow Aquapazza Village by ExCham BGMs: Tech N Tech (Hard Arrange) - Blue Archive Chrysanthemum - Akatsuki Blitzkampf Mechanical JUNGLE - Blue Archive
Кадры из видео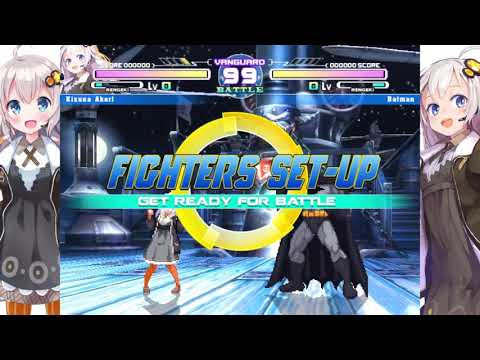 Комментарии пользователей:
Rodriguez Cook
2022-06-23 05:26:19
Jesus. Varo_Hades is the new Chuchoryu 2.0!
TristanDR
2022-06-23 04:50:29
Excellent job there! Any beatdown of Varo_Hades characters are always welcome. 😎👍
xSpongexr Ironman Mode
2022-06-23 04:16:32
Even Shinmaker's version resulted some 'fatal' SFF error on poor Stark's power suit.
Watcher of MUGEN
2022-06-23 04:15:16
At this point, anything varo_hades and his kin make are just some filler match fodder.
-Z1JZXF_Zog&t=1m27s 1:27 BONK

-Z1JZXF_Zog&t=4m00s 4:00 Didn't feel like extending the combo with 214B? It's possible considering you're in the corner.